When You Realise You're The Joke …
September 15, 2020, 7:30 am
Filed under:
Advertising
,
Agency Culture
,
Attitude & Aptitude
,
Communication Strategy
,
Context
,
Creativity
,
Culture
,
Emotion
,
Empathy
,
Equality
,
Fulfillment
,
Loyalty
,
Management
,
Planning
,
Relevance
,
Resonance
Great advertising ideas – like any form of success – tend to have a thousand authors.
Of course, we all play a part in the journey to something being awesome, but it's fair to say some play a bigger part than others.
What makes me laugh is when people who had nothing to do with the work suddenly – and publicly – start associating with it.
Not just in terms of being employed by the same company, but in having some magical, pivotal role … even though when the spotlight turns off, they're back to their usual obstacle-creating, idea-destroying self.
But there's something worse than that …
It's the people who were pivotal in developing the idea but are not acknowledged for it.
They tend to be young teams …
Too junior to feel they can say something, surrounded by people who think this is just part of the right of passage.
And it is. But it shouldn't be.
For me, this is where management need to take responsibility.
Ensure their people share the spotlight.
Let them enjoy the feeling of doing something good.
Make sure they understand the responsibility they have, not just the glory.
But too often that is not what happens …
Too often, they see their manager take the credit – and while they definitely played a role in helping their team play to that level – the real rewards should be saved for those who did the work, rather than those who happened to be in the same room when the work was being made.
A friend of mine has recently experienced this.
Ideas dismissed, then slightly rephrased by another, more senior person, to take the praise and credit.
And the people around them all knew it was happening but they let it continue happening.
"It's just their way" they say.
"They made it better" they claim.
What makes it even worse is the reality of the situation soon gets forgotten and it's the person who claimed the work who gets placed on a pedestal for all the great things that happened.
Leaving the originator behind.
Wondering what the fuck just happened. Questioning their ability and talent. Losing their confidence to keep going.
I've seen it happen.
I've seen it not that long ago.
Hell, I've had it happen to me … and when I stood up to the person doing it, I got in trouble with my then boss for being a 'disruptive force'.
This taught me a valuable lesson – reinforced by some of the amazing leaders I've had the privilege of working with – and that is the true value of management is ultimately defined by how well the team does.
Not personally.
But collectively.
And by well, I mean in terms of the work that is created, rather than the documents written.
Don't get me wrong, decks have an important role to play – but I've seen far too many managers only care that their 'bit' goes down well with the client, forgetting if it doesn't help those around them get to better, more intriguing or provocative work, it's nothing more than self-serving vanity.
Which is why I believe a managers role is to create an environment that lets their people be vulnerable, audacious, experimental and exploratory … as well as forging a culture that ensures the team feels backed, supported, acknowledged and pushed – rather than ignored, misled or stolen from.
And if they do that, then they're doing their job.
Not a great job. Just their job.
Please do not mistake this as condescending compliments at all agency meetings.
Nor patronising pats on the back at team get-togethers.
I mean they actively fight for the career development of their team individually and as a whole.
Not just money or title or promotion …
But exposure, experience, possibilities and opportunities. So when a member of the team leaves – and everyone does at some point – they get a job that is better than they ever imagined they'd get.
One where they're hired for how they look at the world rather than just filling a position.
Now you don't get this easy. People have to earn it. They have to graft for it. They have to have awareness about what they're doing and where they're at.
But if they do that, the least a manager can do in return is back them, support them and push them on every step of their journey … even when they fuck up.
Which they will do at some point, because we all do.
And frankly, if they don't … then they're not trying hard enough.
The young of this industry are often used as cannon fodder.
Run to exhaustion.
Given huge demands.
And while not everyone will be the same in terms of skills, ability or outlook (which is a good thing or you've got a department of one dimensional robots) … they all need to be protected, nurtured and supported, because the future of this industry will be built on the standards and experiences we pass on to those we are responsible for, rather than leaving them to fend for themselves with all that they do.

I'm Watching You …
September 14, 2020, 7:30 am
Filed under:
A Bit Of Inspiration
,
Advertising
,
Authenticity
,
Comment
,
Confidence
,
Content
,
Context
,
Creative Brief
,
Creative Development
,
Creativity
,
Culture
,
Emotion
,
Empathy
,
Home
,
Honesty
,
Insight
,
Mischief
,
Planners
,
Point Of View
,
Pretentious Rubbish
,
R/GA
,
Relevance
,
Research
,
Resonance
When I was at R/GA, I hired this brilliant planner called Joel.
It was weird how we met because it all started at a Google Firestarter meeting I was talking at.
At the end of my presentation, it was opened up to the audience for questions.
I couldn't see who was asking anything as the lights from the stage were shining straight into my eyes. Anyway, there was one question that shone out from the rest of the questions of the night – basically challenging the London bubble of planning – and while I didn't know who asked it, I wanted to find who did to say I liked it.
Alas I never found out who did.
A few days later, I got a message on LinkedIn from the person who asked the question.
His name was Joel.
I invited him for a coffee later that week and suddenly the person who asked the best question of the night was asking the best questions of the day.
But what made them extra good was he wasn't doing it to show off or stand out, he was doing it because he was interested in the topics and interested to hear my perspective.
We talked about his background, his ambitions and then he did the one thing that almost guaranteed I wanted to hire him.
He called comprehensive school, 'big school'.
BIG SCHOOL.
I hadn't heard that since I was a kid in Nottingham and immediately I loved Joel for it. Because for all the time he had spent in London, he had not lost his Bradford realness … and then it became clear why he asked the question about the London bubble, why he was asking questions why culture rarely reflected how marketing department express it and why was the ad industry more interested in convenience than authenticity.
How could I not hire someone like that?
So I did.
And he never disappointed because apart from being culturally, creatively and strategically talented – with an obsessive focus on what life is really like for people, especially outside of London rather than the cliched, London bullshit a lot of marketing likes to portray – his greatest trait was he always wanted to learn.
Always.
Now don't get me wrong, he wasn't always the model student … he would push back, he would challenge, he would question … but what he doesn't know is that was when I was the happiest working with him, because it meant he was believing his words rather than just following others.
And while we always have to be careful we don't blindly think whatever we believe is the right answer, having confidence and conviction in your gut and your talent is an often underplayed, undervalued, under-encouraged skill in a strategist … which is why I was so happy to see when I left R/GA, Joel had a mug made with my face and my words on it.
Not because he missed my ugly face and lack of vocabulary, but to remind him to trust his smarts, his instincts and his authenticity … but never to be a prick about it.
If I was proud of him before. I am even prouder of him now.
Answer The Brief, Not Answer With Options …
September 9, 2020, 7:30 am
Filed under:
A Bit Of Inspiration
,
Advertising
,
Attitude & Aptitude
,
Audio Visual
,
Authenticity
,
Comment
,
Confidence
,
Craft
,
Creativity
,
Culture
,
Design
,
Fulfillment
,
Honesty
,
Perspective
,
Presenting
,
Relationships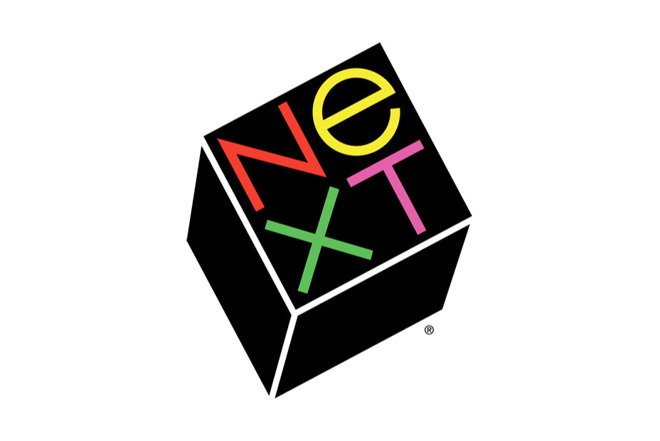 One of the things I find really interesting is how adland has got into the habit of providing clients with multiple options for every bit of work.
Oh I get it.
Apart from the fact there's always more than one way to answer any brief, we want – or should I say, we need – clients to be happy.
Except it doesn't always end up that way does it?
We make alternatives that aren't as good as the idea we think they should buy.
Clients demand diluted versions of the work we don't really like in the first place.
We end up getting fired because the campaign they pushed us to make didn't work as well as they wanted.
Who are the bigger idiots?
The people who don't buy what the experts put forward or the experts that offer alternatives they don't really believe in?
Which is why every single person should read the story of Paul Rand – the designer who Steve Jobs turned to, to design the logo for his NeXT computer company.
Not just because it's a brilliant story.
Not just because he didn't even bother to turn up to the pitch, he just sent a brilliant 100 page book with his idea in it.
But because when Jobs was asked what it was like to work with Rand, he said …
"I asked him if he would come up with a few options, and he said … no, I will solve your problem for you and you will pay me.
You don't have to use the solution. If you want options go talk to other people.'"
How good is that?
+ I will solve your problem for you.
+ You will pay me for my recommendation, whether you use it or not.
+ If you want options, go talk to other people.
While some may claim that makes Paul Rand arrogant or petulant, I would say it shows someone who knows the value of their experience … their talent and their craft.
More than that, I think it shows someone who really thinks about what idea is the right one for their client and then puts only that one in front of them.
Not countless options.
One.
A single idea that has gone through hundreds of possibilities to get to that single recommendation.
Something that has been created and crafted to answer the brief, rather than simply executed to satisfy the clients taste.
And while the article itself states the NeXT logo might not be a classic … the style, approach and attitude of the presentation certainly is.
Adland should take note.
Read it here.