If You Want To Know How Crap Adland Is At D&I, Look At This …
August 27, 2020, 7:30 am
Filed under:
A Bit Of Inspiration
,
Advertising
,
Agency Culture
,
Attitude & Aptitude
,
Authenticity
,
Black Lives Matter
,
Communication Strategy
,
Context
,
Creativity
,
Culture
,
Diversity
,
Marketing
,
Marketing Fail
,
Planners
,
Planning
Adland goes on a lot about diversity and inclusion.
They write about it.
They talk about it.
They even have people who have job titles about it.
But is anything changing? Really, properly, truly changing?
Is the ad industry a more open place for people who come from different backgrounds?
Is the ad industry giving more positions of authority and power to people of colour?
Or women?
Is the ad industry paying the same base salaries to people from different backgrounds?
Don't know … but I doubt it.
Now this is not an anti-adland rant, I love this industry and still believe it can do a lot. However it is an anti-superficial claim rant that, sadly, adland still seems to love doing.
I am sure there are people who can inundate me with facts about how things are improving.
Well there's 2 answers to that.
1. It's not hard when it's from a low-base.
2. It's not happening quick enough.
And one thing really highlighted this fact to me and it's this …
Cocoa Girl is THE FIRST magazine in the UK specifically for little girls of colour.
The first!!!
Think about that for a second??
Prior to this, little girls of colour had NOTHING to represent them, reflect them or inspire them in a way where they could feel they are already good enough.
And if that wasn't bad enough, Cocoa Girl wasn't created by a publisher or a research company or an ad agency that talks up their D&I policies in the media every second of the day … but a Mum, Serlina, and her 6 year old daughter, Faith.
It's absolutely brilliant – they also do one for little boys of colour as well – but that is not the only reasons we should all support it and champion it.
You see apart from the fact Serlina and Faith have just shamed our whole industry in terms of spotting D&I issues and doing something about them … they've also reminded us WHY D&I is one of the only things that might be able to save our industry from disaster.
Too many people in adland still think their reality reflects everyone's else's reality.
Of course it's bollocks … and yet we keep on doing the same thing over and over again.
Hiring the same people.
Putting the same types of people in power.
Acting like everything is fine when everything isn't.
What Serlina and Faith have done with Cocoa Girl is show our blinkered blindness.
Our inability to see what is not in our bubbles.
The act of being deliberately blind and ignorant.
We – as an industry – should have done this.
We – as an industry – should have supported this.
We – as an industry – didn't.
If you have any desire to make any difference, you then can start by signing up for a subscription to Cocoa Girl.
Then you can help get clients to sponsor the amazing Boys Smile project.
Then you can show this post to your colleagues and discuss how this is what really adding to culture means.
Thank you Serlina. Thank you Faith.

Eurphoria In Disappointment …
August 14, 2020, 7:30 am
Filed under:
A Bit Of Inspiration
,
Advertising
,
Agency Culture
,
America
,
Attitude & Aptitude
,
Authenticity
,
Black Lives Matter
,
Confidence
,
Creativity
,
Culture
,
Cynic
,
Diversity
,
Emotion
,
Empathy
,
Equality
,
Experience
,
Honesty
,
Insight
,
Perspective
,
Planners
,
Planning
,
R/GA
,
Relevance
,
Resonance
,
Shanghai
,
Wieden+Kennedy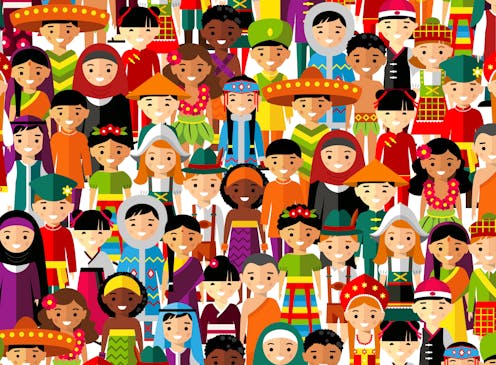 My last day at R/GA was great.
That might sound weird, but it was.
Part of it was because I started the morning with the brilliant Brixton Finishing School listening to a bunch of students answering a brief I gave them with passion, mischief and possibility and part of it was because I got to spend significant time with my brilliant planning gang to say goodbye.
But there was another reason, which is that the first thing I did when my life at R/GA was over – literally within 30 minutes of being officially made unemployed – I was doing an interview with Faisal Ahmend about diversity and inclusion in adland.
And while it is an issue I am very, very passionate about …
And while I continue to feel the industry only gives a superficial response to it …
And while my headphones and wifi makes me sound like I'm Darth Vader speaking from a tin box with intermittent wifi …
…. even I'm slightly suprised how upbeat I sound on such a significant day in my career.
But then, as I said in the post that announced it, not only was I glad this happened to me rather than a person of colour, a woman or a youngster starting out in their career – who are often the first victims in these situations – the reality is the last time this happened to me, it led to the most exciting and creative time of my career and so I felt no reason to feel anything other than optimistic about the future.
Now I admit with hindsight, that may have been naive of me – especially with all the shit going on in the World with pandemics and political fighting, not to mention my old, old, old, old, age – however based on all that has happened to me since that I announced I'd been made redundant, my hunch has been proved to be right.
So far. Hahahaha
Normally I hate listening or reading things I say.
I spend the whole time slapping my head either muttering, "why did I say that?" … "why didn't I say that?" … or "why am I jumping about and rambling like I'm a loon?"
However this one is a bit different.
Sure there's things I wish I rephrased.
Sure there's things that I might have got slightly wrong.
But at the end of the day, I say the one thing that I feel had to be said … the one thing to counter the excuse I continually hear why there is not more diversity in adland today.
When asked how do I find the people to add diversity to my team, I respond …
"You don't have to 'find them', they're everywhere … you just have to want them."
You can listen to it here.
You can listen to far more intelligent and articulate people here.
And, as usual, I huge thank you to all the people who have – and continue to – help me on my journey to being a much, much better human. Especially Maya, Breanna, Chelsea, Lani, Hannah, Amar, Omar, Erika, David, Sue, Jorge, Karrelle, Jason, Tahaab, Charinee, Leon, Debi, Tina, Kate, PQ, Rodi, Jay, Akua, Yaya and Bayyina.

Whose House Are You In?
June 10, 2020, 6:40 am
Filed under:
A Bit Of Inspiration
,
Advertising
,
Agency Culture
,
Attitude & Aptitude
,
Authenticity
,
Black Lives Matter
,
Comment
,
Creativity
,
Culture
,
Diversity
,
Education
,
Empathy
,
Equality
,
Management
,
Relevance
,
Resonance
If you work in a company that claims to have D&I systems and processes in place, I'd like to try and explain why I believe that might not be enough.
And if you don't have D&I practices in place, I'd like to try and highlight why you could be part of the problem even if you think you're open and none-racist.
If you find it useful, then please share it or steal it.
You see while I wrote it, it's not my property – I learnt this from my life in China and specifically in America where the brilliant, amazing and wonderful Maya, Chelsea and Breanna [not to mention some spectacular people of colour] helped me see things I was previously – and arguably consciously – blind to.
And while this came from experiences in China and America, the reality is this situation happens everywhere so hopefully it will have some use wherever you are.
Now obviously I don't have all the answers – and it means nothing if we don't actually do something to change something – but thanks to conversations I've had with my friends, it is clear some of the problems people of colour face in our work environments are problems we create and cultivate even if we're trying to do the right thing.
OK, here we go:
‪When you walk into someone's home or office for the first time, there's always that feeling of needing to hold back.
To play to the hosts standards.
To 'manage' your authentic self.
Conscious they're looking at your every move. Judging.‬ ‪
The clear but invisible line between you & them … reinforcing you're in their space, not yours.
Uncomfortable isn't it?
That feeling of your presence being squashed. Less valued. That the only way to be allowed to stay is to act like you're them rather than you. The distinct feeling of being tolerated rather than welcomed. ‬ ‪
This is what people of colour face and experience EVERY. SINGLE. DAY.
Entering white spaces with white expectations and white rules.
And even if you don't think that's what happens at your place, ask yourself – who owns the house you are inviting people into?
What colour is the CEO?
Who created the company?‬
How many people of colour are there?
What levels of authority do they have? ‪
Diversity and inclusion isn't about allowing people of colour to act like white people.
It's about allowing people of colour to be themselves. Their authentic self. Not judged or devalued for who they are, but welcomed, respected and rewarded for who they are. ‬ ‪
So instead of pointing at your D&I practices and thinking that is enough, ask yourself one question:
Are you asking people of colour to step into your house or are you going to let them equally own, create and build it?‬