Creativity Creates The Impossible …
August 26, 2020, 7:30 am
Filed under:
Advertising
,
Agency Culture
,
Attitude & Aptitude
,
Authenticity
,
Cannes
,
Chaos
,
Comment
,
Creativity
,
Culture
,
Data
,
Emotion
,
Empathy
,
Experience
,
Honesty
,
Insight
,
Martin Weigel
,
Planning
,
Point Of View
,
R/GA
,
Relevance
,
Resonance
,
WeigelCampbell
,
Wieden+Kennedy
I saw an article [the one above] recently that reinforced the importance of creativity and culture in building brands and business.
Of course I'm preaching to the choir, but I get very frustrated hearing companies – and even people who claim they're in the business of creativity – act as if they're 'lesser' tools to data.
Now don't get me wrong, data is important and can be used very creatively – and I'm very fortunate to have worked with a few people who have proved this day after day after day – but so few companies talk about it in these terms, instead celebrating data in terms of its rational certainty which, as we all know, is total bollocks because it's dependent on where the data has come from, who is interpreting it and whether they see it as giving solutions or understanding.
In the context of the article above, data would have probably have said Americans won't eat sushi.
There would be a huge amount of evidence to reinforce that and many companies would have simply walked away.
But where you would think big business has the brains and tools to find ways around obstacles, the reality is often they're paralysed by structure, politics and blinkers – not to mention, have the scale to mean they can just move on to the next thing without really having to think about it.
Until someone else does it.
And often, that someone else is someone smaller.
Someone without the structure, politics, blinkers or scale to just accept impossible.
Someone who embraces culture and creativity because they need to survive.
Someone open enough to create rules rather than just follow tradition.
Data didn't create NIKE.
Data didn't create Tesla.
Data didn't create the California roll.
Somewhere along the line they played an important part, but that's all they did – a part.
Yes, it's important.
Yes, it can make a huge difference.
But thinking it can do it all on its own is the biggest lie being sold in the industry right now.
Culture and creativity are incredibly powerful forces.
They're not just checkboxes of a process.
They're not just a process.
They are living, breathing entities with the ability to change expected outcomes and create new ways of looking at the world.
In these speed-obsessed times, too many view understanding culture and exploring creativity as commercially ineffective because they require nurturing, love and space … however when done right, they can combine in such a way to redefine the rules everyone plays by and make the big players – who think they have all the answers – desperately trying to play catch up.
More than that, it can create the foundation where your business attracts audiences rather than has to continually chase them because you're building a brand of distinction rather than another commoditised company of alleged disruption.
Again, none of this is meant to be anti-data just a reminder culture and creativity are – at the very least – equal forces of commercial power and should be respected that way, because a year on from the talk Martin and I gave at Cannes for WARC, it is obvious there is still an inherent need to remember chaos creates what order can't.
Are Warc Berks?
June 24, 2020, 6:35 am
Filed under:
A Bit Of Inspiration
,
Advertising
,
Agency Culture
,
Attitude & Aptitude
,
Audio Visual
,
Authenticity
,
Cannes
,
Chaos
,
Comment
,
Corona Virus
,
Creative Development
,
Creativity
,
Culture
,
Design
,
Differentiation
,
Digital
,
Emotion
,
Experience
,
Imagination
,
Innovation
,
Insight
,
Internet
,
Martin Weigel
,
Planners
,
Point Of View
,
Positioning
,
R/GA
,
Relevance
,
Resonance
,
WeigelCampbell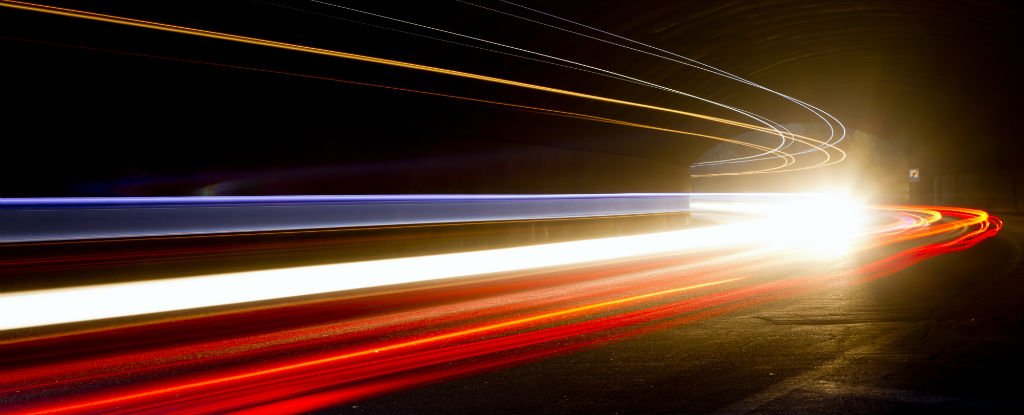 Last year, WARC made the terrible mistake of inviting me – and Martin, though he is never a mistake – to talk at their show at Cannes.
While our talk on chaos seemed to go down rather well, I was still amazed they invited us.
Well, me.
Amazingly, they still haven't come to their senses, because last month they asked me to write something about how COVID-19 was affecting business. And while they wisely edited down what I'd written, you'd have think they would have learned their lesson by now.
But no.
And while I would love to say the reason I am posting it on here is because I feel it is a worthy read, the real reason is I am too tired to write a post today so this solves that 'problem' nicely.
I know this gives you no incentive to actually read it, but it does talk about Pornhub in it.
And penis shaped pasta.
And David Lee Roth.
Oh who am I kidding, you don't even read the short posts.
Damnit.
_____________________________________________________________________________________________
If You Think Change Only Happens When There's A Global Pandemic, You're Not Paying Close Enough Attention.
COVID COVID COVID. That's all I'm hearing.
Of course I get it … it's a terrible situation with ramifications that could fundamentally change the way we live, work and operate forever.
Hell, just a few weeks ago, the head of the Automobile Association, Edmund King, suggested the demand for travel – by road or rail – will reduce so dramatically [due to companies and employees recognising the ability to work from home] that the government may be better putting money into broadband instead of bolstering infrastructure.
That statement, if true, would have a seismic impact on an incredible amount of industries … from car manufacturing, train services, commercial leasing and banking to name but a few. And then, when you add in the expectation's [some of] society is placing on the actions and behaviour of brands through websites like didtheyhelp.com, you see why some are saying the societal reset button has been pressed.
But I'm not going to write about that.
Not because I don't believe it, but because everyone is writing about it.
My point is less dramatic. It's simply that how we live, work and operate is always evolving, so if you only think it is happening now, you've been asleep at the wheel.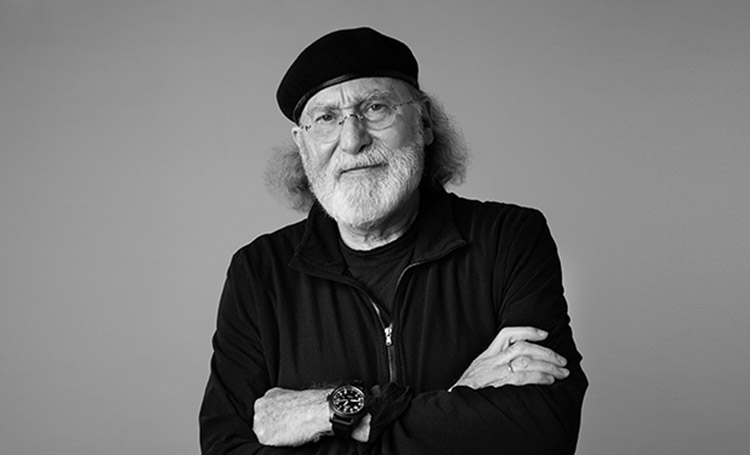 If You're Not Moving Forwards, You're Moving Backwards
I don't want this to be a big piece for R/GA, but we've always loved playing to where culture is heading rather than where it is.
It's part of the reason why we've continually reinvented ourselves as a company and why we've been able to fuse creativity with technology to either define the future normal or open the door for it to start establishing itself.
Some of these ideas required us to be ridiculously audacious – like when we created Fuel Band for NIKE to start changing the way everyday athletes train and develop or when we created one of the first digital banks – NEXT in Brazil – because we saw how the values and aspirations of 20-30 year olds were totally different to the products and services the established banks were offering.
And while those two are on a grand scale for liberating change, the reality is it doesn't matter what the size of the project is, we always place huge value on exploring cultural and sub-cultural changes because pandemic or not, people are always evolving.
While I really didn't want to talk about COVID-19, the fact is the biggest shifts occur when there is a crisis and it's fair to say, that's what's going on now.
Put simply, crisis collapses time.
What could take decades to evolve can happen in years, months, weeks or minutes.
For example, after arguably centuries of being denied, women were finally recognised as societal equals* after people [read: men] saw the vital role they had played in the war effort of WW2.
[* acknowledging that women are still continually denied equality in so many aspects of life]
Of course, this shouldn't be a surprise. Newton's 3rd law, which states 'for every action, there's an equal and opposite reaction' has been around since 1686. But some had started to believe these shifts only occurred through technological revolution when the reality is cultural adversity is equally as powerful … and the reality is COVID-19 is creating some major changes of attitude and behaviour.
___________________________________________________________________________________
At the time of writing …
35% of Britons are worried about their employment.
The average Londoner is saving over 2 hours per day of commuting time working from home.
The top 10 fastest growing products being bought on the internet right now are in the categories of healthy eating, medicine and gym equipment … though chips, popcorn and snack foods are also all experiencing triple digit growth.
64% of people believe their community is stronger now than pre-COVID-19 … with approx. 1/3 of people offering to help vulnerable neighbours.
Families are now spending approx. 16 hours awake together compared to a previous average of 2.5.
Google searches for 'meditation' has reached its highest level in history.
Visits to Pornhub.com has risen globally 11+%, with 'corona virus' searches in the site reaching 1.5 million on March 5th alone.
___________________________________________________________________________________
These are all big shifts with major implications. And while I accept there is a chance things will return to the 'old normal' when the situation becomes a bit more stable – there are 3 things to remember:
1. The longer this goes on, the more likely these new attitudes and behaviours will become established and self-sustaining.
2. Not everyone's situation is the same, including when isolation will end for them.
3. Even if things do return to the past for every single person, they will all continue on their individual journey of evolution … whether in attitude, behaviour, aspiration, ambition or a combination of all.
A New Value Of Money?
Once upon a time, the rock singer, David Lee Roth, said:
"Whoever said money doesn't buy you happiness doesn't know where to shop".
While this may well have been the attitude for multiple generations, right now – across the entire World – the value of money is literally being re-written by society.
I'm not talking about what and where people want to spend their cash [though there are some fascinating facts emerging, such as Ann Summers – the adult romance company – revealing the shortage of pasta in supermarkets had led to them selling more of their 'penis pasta' in 1 week than they'd sold in all of 2019] … I'm talking about their relationship with it and, as a result, their relationship with their banks.
___________________________________________________________________________________
At the time of writing …
55% of people are very or extremely worried about the national economy, with 35% very or extremely worried about their household financial position.
950,000 people have successfully applied for Universal Credit in 2 weeks.
In the UK, car sales for March 2020 have fallen 40%.
56% of Britons actively want to support local businesses over global business.
22% of Britons are already changing buying habits, especially for non-essential items.
And while on their own, these might not seem scary – even though they only represent the first 4 weeks of Corona impact in the UK – when you overlay it with some of the cultural narrative appearing on Mumsnet and Reddit …
"I don't want to live in a city where I can't afford a back garden"
"Why have investments when they go down when you need them most"
"Who thought I'd value a full fridge more than full wardrobe?"
"The government needs to see public services as an investment, not a cost"
… you start to realise the fundamental attitudinal changes that are starting to occur.
Of course, many of these shifts in attitudes regarding money may be being driven by their circumstances.
Maybe they can't believe how quickly their financial situation has changed.
Maybe for the first time in their life, access to what they've always enjoyed faces obstacles.
Maybe the lack of human contact has highlighted how alone they are.
Maybe it's seeing a business they built for years fall apart in days.
Maybe it's not being able to leave their apartment and breathe fresh air for weeks.
Maybe it's realising that how you live is becoming more important than what you have.
Maybe it's realising this isn't a matter of wealth or poverty… but life or death.
Whatever the reason, you start to think that just maybe some of the fundamental values, attitudes and behaviours entire industries have banked on – and actively fought to maintain – are starting to shift.
If that becomes reality, then not only are the ramifications going to be mind-blowing for business, it will mean Alvin Toffler – the futurist, writer and businessman – was right when he said the illiterate of the 21st won't be those who cannot read or write, but those who cannot learn, unlearn, and relearn.
While I readily admit I have neither the brains, vocabulary – or even the looks – of Mr Toffler, I wholeheartedly subscribe to his belief that change is the only constant … which is why I thought I'd end this piece with 3 ways we help our clients be comfortable with the uncomfortable.
1. The Most Valuable Thing You Can Give Your Client Is Honesty
When we were helping create Next Bank in Brazil – part of Bradesco – we discovered nearly 70% of the target audience would rather visit the dentist than go to a bank. No-one likes to hear they're not liked, but knowing what people really thought of them allowed us to make decisions that could drive the biggest impact and value. In simple terms, it meant everyone was behind creating a bank that didn't act or operate like a typical bank.
2. The Culture Of The Category Tells You The Direction Of The Category
We spend a huge amount of time understanding the culture around a category. Not just in terms of how people transact or interact … but how they live, act, talk and behave. From the music they love to the hashtags they use. For example, with NIKE Girlstalk, we use interviews, social listening and data to understand how athletes are talking about sport … because often shifts in language indicate changes in how they see or play sport. Some may not think this is important, but it's the difference between talking athlete to athlete or brand to customer.
3. Use Technology To Be More Human, Not More Automated
We believe customer experience builds and defines brands. It's why we look at technology as much more than a tool to drive efficiency and optimisation … but something that can engage audiences emotionally and distinctly. For example, COVID-19 is revealing a multitude of ways people are using tech to feel connected to others … from Zoom background hysteria to virtual pub quizzes to mega concerts on Fortnite. All of this shows the multitude of ways society plays with tech to provide them with emotional – not just functional – fulfilment, which should remind brands their customers need more than just, 'category best practice' digital efficiency.
_____________________________________________________________________________________________
Sources:
The Daily Mail, 6 April, 2020
Dynata: Global Trends Report, COVID-19 Edition
Office For National Statistics
Stackline Retail Intelligence
OnePoll on behalf of ChannelMum.com Survey
Prof Jacqui Gabb of the Open University
Google Analytics
Pornhub.com Corona Virus Data
Dynata: Global Trends Report, COVID-19 Edition
The Guardian Newspaper April 1, 2020
Reuters, April 6, 2020
Hall & Partners
Dynata: Global Trends Report, COVID-19 Edition
Topics of conversation on Mumsnet/Reddit during March 2020

It's Not Big. It's Not Clever. But It's A Bit Funny …
July 25, 2019, 6:15 am
Filed under:
A Bit Of Inspiration
,
Advertising
,
Attitude & Aptitude
,
Authenticity
,
Cannes
,
Comment
,
Creativity
,
Culture
,
Data
,
Differentiation
,
Emotion
,
Empathy
,
Imagination
,
Insight
,
Marketing
,
Point Of View
,
Relevance
,
Resonance
,
Standards
So Cannes sent out a 'wrap up' of things learnt from this years festival.
There was a lot of talk about authenticity and audience … great, intelligent speakers with genuinely fascinating perspectives on how we get closer to audiences without them just feeling like 'the data told us what to say and how to do it'.
Again, this is not an anti-data thing. Far from it.
But for creativity to infiltrate, invigorate and ultimately move culture and business forwards, it needs to be resonant to the audience [and the brand] rather than be some semi-relevant message that has been designed to actively disregard the very things that makes us human.
For that I mean the messiness, hypocrisy, fears, complexity, loves, passions, habits and nuance of how we think, what we think and how we live … the stuff that gives us individuality … the stuff that is very different to just focusing on transactional data points that have ultimately been designed to give specific answers to specific questions that forgets the importance of context.
Great data folks understand the need for this.
Great planning folks understand the need for data.
Sadly, we still treat them as an either/or, which highlights our industry seems to be more focused on the ego of power and control rather than what can liberate the most interesting creativity. Ironically, while I think my attitude shows me in the most professional light that I've ever been, I recently got called a 'corporate anarchist' – which kind of reinforces my point – however all this is immaterial, because imagine the utter disappointment of the people who spoke their brilliance at Cannes and discovered in the wrap up, almost half the pages dedicated to this subject come from a ranty, sweary Nottingham lad.
Their loss.
The industries shame.
My unbelievable, unashamedly wonderful gain.