Successful People Can Tell Whatever Story They Want …
October 13, 2017, 6:15 am
Filed under:
A Bit Of Inspiration
,
Attitude & Aptitude
,
Comment
,
Confidence
,
Emotion
,
Empathy
,
Insight
,
Marketing
,
Marketing Fail
Whether you like him or hate him, Gary Vaynerchuk has made a very big impression in a very small period of time.
As with anyone in this position, he has attracted his unfair share of fans and haters.
A few weeks ago, there was an article that challenged the story he tells people.
Not just in terms of it's message [Anyone can achieve their goals if they're prepared to work hard for it] but his background.
As we all know, there are always 3 sides to any story – your side, their side and the truth – and while it is true many people who have dreams and work hard DON'T achieve their goals, I felt it was pretty harsh of the author to pick on that given that there's literally no other way to achieve your goals … just some are lucky and some [most] aren't.
But this is where I do agree with author of the article, because they correctly highlight 'successful people get to tell any story they want'.
I find it amazing how many successful people reimagine history.
It's not hard to work out that their goal is to ensure people view their achievements through the lens of their unique brilliance – whether that is attitudinal or through their acts.
Of course both of those elements would have had a part to play in their success, but to not acknowledge the luck they enjoyed is to create a narrative that is as deluded as most of the Linkedin write-ups I read.
That said, not everyone is like that …
Many, many years ago I met a very, very successful man.
He had made his fortune in air conditioning and when I asked him what he felt he owed his success to, he said, "1976".
Basically, he had owned a small firm specialising in fans and air con. Business was OK but not setting the World alight until the summer of 1976, where the UK experienced it's hottest summer on record.
In that summer, he created the foundation for his future fortune.
It wasn't that people just wanted a way to immediately cool themselves down, it made companies realize they may need to have a solution for future summers in the office.
Yes, he had worked very, very hard during this time – and subsequent years – but as he said to me, he had always been working hard … it was the good fortune of extreme weather that made his efforts experience greater rewards.
In other words, luck.
And while he still downplayed the effort he put in to be successful, I remember even back then how refreshing it was to hear someone being humble about their success rather than claiming it was down to their unique abilities and vision.
Which is why I still follow the advice of my dad, which was always listen to the opinions/advice/experience of others but remember a good percentage of what they say – even if not intentional – is probably what they wish they did rather than what they actually did.

Money Makes You Badass …
A long held belief is that money makes you more attractive.
Not because you can afford cosmetic surgery, but because for some people, the prospect of wealth makes you look past the outer ugliness of the person who currently has it.
Well I recently saw a photo of Jeff Bezos and he proves wealth doesn't just make you better looking, it makes you The Terminator.
I'm now going to spend the week trying to ignore the fact I look more like Jeff the book seller.
Where You End Up Is Never Just Because Of One Journey …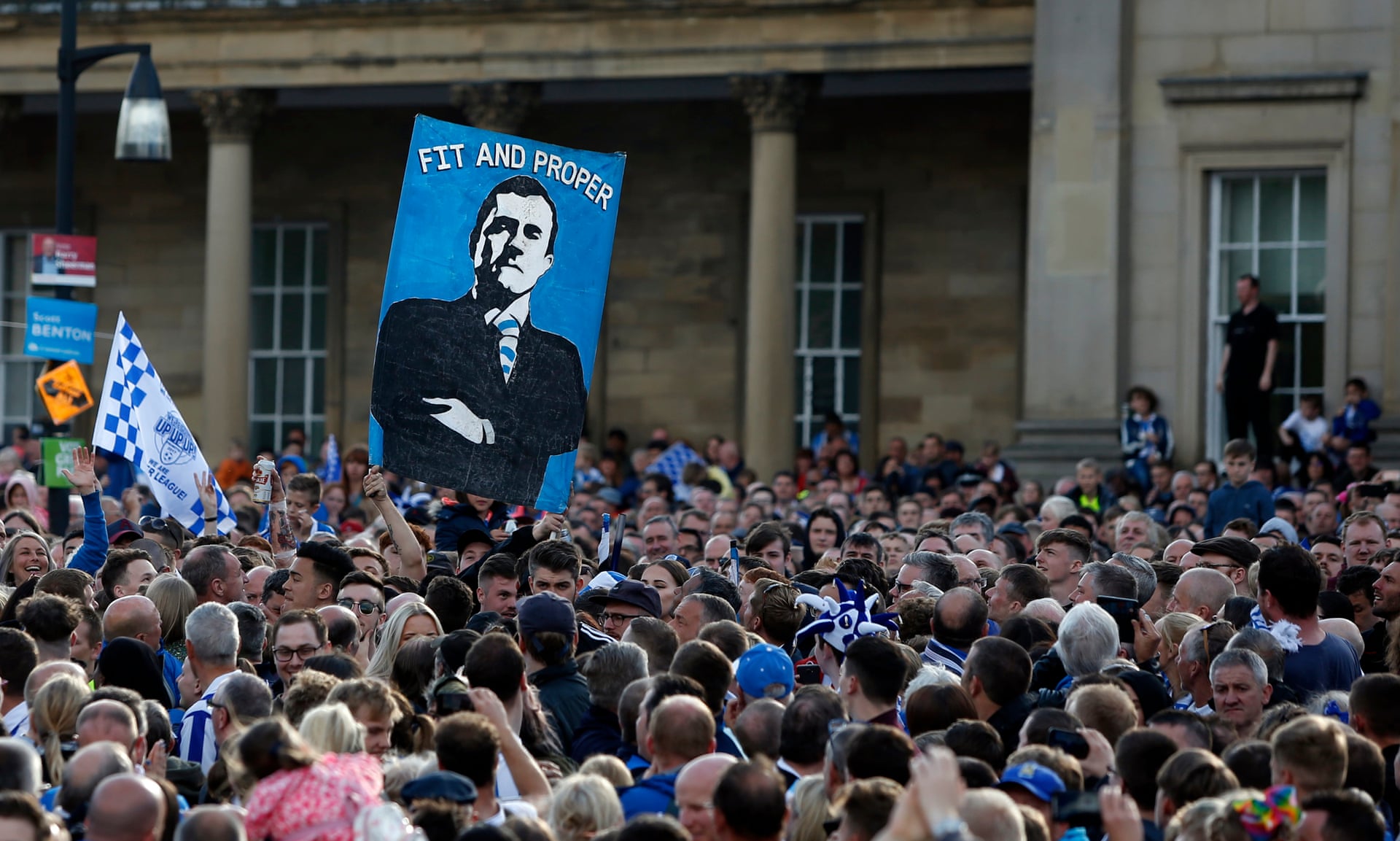 A long time ago I wrote about how I had contacted everyone who I felt had positively influenced my career.
I called them 'pivotal people'.
I wanted to thank them for their help and let them know that I believe anything I achieve is because of them – even if they had only been in my life for a short time.
I've got to admit I don't know why I did it, but it felt right even if it ended up confusing most of the recipients.
The reason I'm writing this is because I recently read a fantastic article about the Chairman of Huddersfield Town football club.
Now Chairman of Football Clubs are rarely praised – especially in national newspapers – but Dean Hoyle is not your average Football Chairman.
When your team get into the Premiership for the first time in their existence, most Chairman would probably sit back and bask in the glow of adoration, but not Dean.
First of all he honoured a promise he made to the clubs diehard fans that if they kept buying season tickets during his tenure, he would only charge them £100 if they got to the Premiership.
Now you might think he only said that because he never thought it would happen, but not only did he keep his promise [and for reference, the cheapest season ticket available for any club in the Premiership is £299] by offering that deal, he ensured he built a dialogue with the diehard fans … the ones who genuinely bleed for the club.
But he did something more than that.
He did this:
For the record, Wagner is the current manager who helped the team get to the Premiership, but Mick Buxton – the man the Chairman called to thank – was the manager of Huddersfield at the end of the 1978-79 season, when they were in the old 4th division.
Buxton guided Huddersfield to the third tier with a swashbuckling style that captured the imagination of the 12 year old Dean Hoyle who years later, used some of his riches from selling his greetings card business to buy his boyhood club.
What Dean did is not just an act of wonderfulness – delivered with typical Northern wit – it's the acknowledgement that the places we go in life can be influenced by many things and being aware of that not only means you may have a more adventurous life, but become a better leader.
Dean Hoyle, thank you for being ace. May Huddersfield continue to prove the doubters wrong.
Read the whole article here.