Till Next Year …
December 14, 2018, 6:15 am
Filed under:
A Bit Of Inspiration
,
Advertising
,
Agency Culture
,
America
,
Anniversary
,
Attitude & Aptitude
,
Authenticity
,
Comment
,
Creativity
,
Culture
,
Cynic
,
Dad
,
Daddyhood
,
Deutsch
,
Differentiation
,
Emotion
,
Empathy
,
End of Year
,
England
,
Family
,
Fatherhood
,
Friendship
,
Goodbye America
,
Goodbye China
,
Grand announcements
,
Happiness
,
Hello America
,
Holiday
,
Home
,
Innocence
,
Insight
,
Jill
,
LaLaLand
,
London
,
Love
,
Martin Weigel
,
Mum
,
Mum & Dad
,
My Fatherhood
,
Otis
,
Parents
,
Paul
,
Planners
,
Planning
,
R/GA
,
Relationships
,
Rosie
,
Sentimentality
,
WeigelCampbell
,
Wieden+Kennedy
So this is the final post of the year.
It's been a big year for me and the family.
Then again, it was a big year for the family last year too.
However, whereas 2017 saw us leave Shanghai and Wieden+Kennedy – something that was truly emotional for all of us – 2018 has seen us go from sunny LA, working at Deutsch, living in a house by the beach and driving a custom made Audi to being citizens of cold and rainy London, living in a much smaller house in Fulham, working at R/GA [with some sprinkles of Metallica madness in-between] and traveling by tube to and from everywhere.
And we haven't been this happy in ages.
Don't get me wrong, there are things we definitely miss from our life in the US – people, the weather, Otis' school, free soda refills and bacon mainly – but this move was right for us for a whole host of reasons, personal and professional, and we enter 2019 with the full expectation we'll still be here when 2020 comes around.
I hope.
It's funny, when I read the final post I wrote for last year, it is apparent that change was in our minds. We didn't think that openly, but it seems it was there.
Of course, moving to a country and then leaving in just over a year is not the best thing.
It's financial stupidity for one.
But these things happen and we are very happy for the amazing experience, though I must admit I'm even happier my wife, son and cat are still talking to me.
Fools.
But while our environment has changed, some things have stayed exactly the same.
Your ability to trash everything I write on here, for one.
And to you all, I say a huge thank you.
Sure, being told I'm a bad dressing, musically ignorant, gadget tosser every-single-day can get a bit tiring, but I wouldn't have it any other way.
Because amongst the insults, there's often pearls of gold in there.
Stuff that makes me think about things a different way.
Stuff that influences how I think about things I never thought about.
Stuff that just keeps me on my toes and interested about stuff.
And I love it.
I love that people come here and share a bit of their time and opinion with me.
Yes, I appreciate moving to the UK and still posting at 6am is screwing up the flow of the comments given the East Coast of America is asleep and can't insult/join-in until much later … but the fact so many people still write makes me feel very fortunate.
While I have loved the ability to move countries and cultures so many times – and hope to continue doing it, just not for a bit – the reality is that is makes your friendship network difficult.
Don't get me wrong, I'm very fortunate we have technology to keep me in touch with the wonderful people I've met in every country we've lived [whether they like it or not] and this year I got to catch up with people I've not seen in years – from Freddie to Paula – but there is something about having a level of constancy that makes you feel settled.
Bizarrely, this blog has provided me with a bit of that.
Even with people I have still yet to meet.
[Though I met Marcus and Neil Perkin this year and that made me so happy]
While I would never suggest I am your friend, you have been to me – in many ways and at many times, both at moments of darkness and happiness – and I want to take this opportunity to say thank you.
To all of you.
Even you Andy.
When I started this blog way back in May 2006, I never expected anyone to read it, let alone comment so the fact some of you still are – regardless that many Police officers would call it abuse – I'm grateful.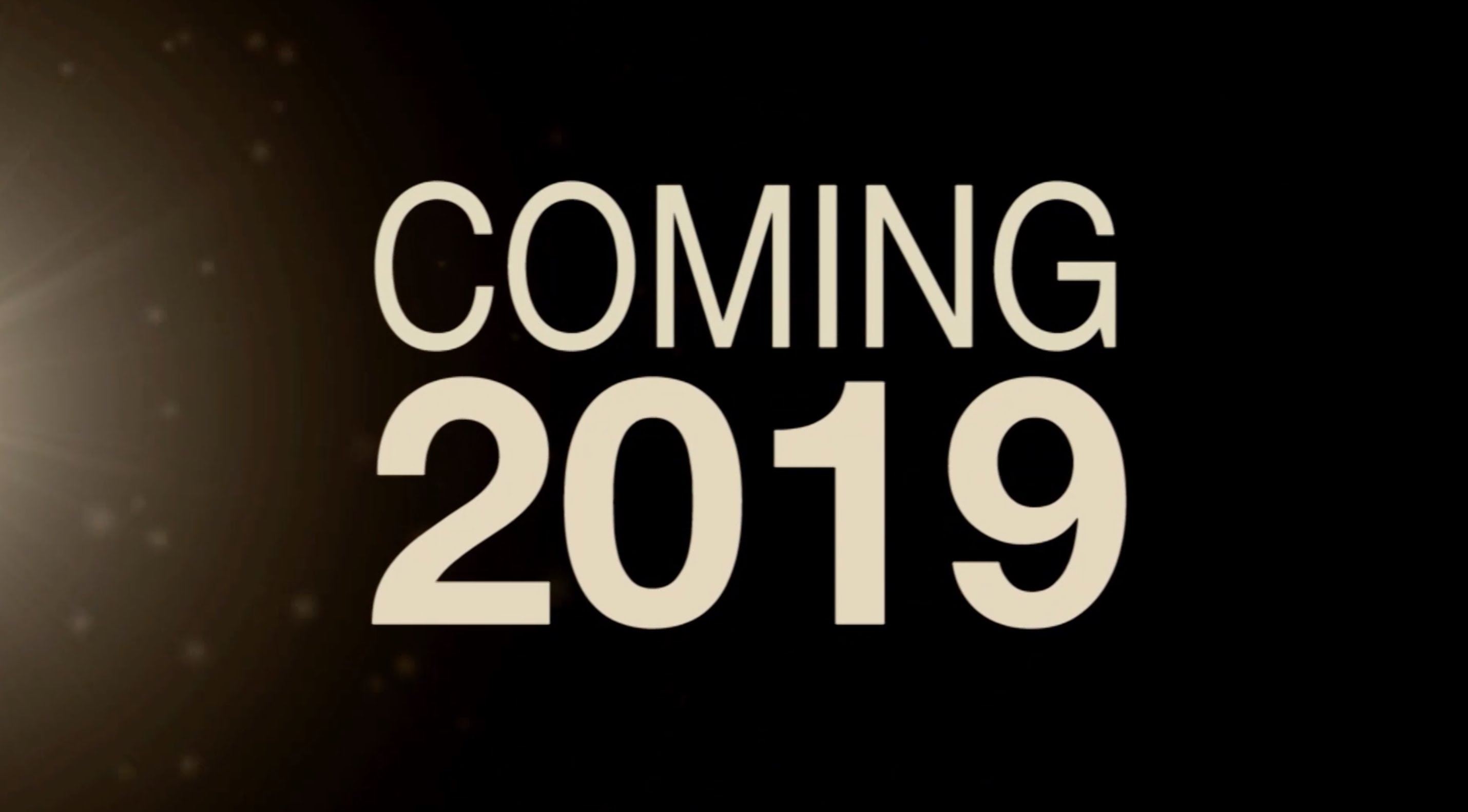 I'm excited about next year.
It will be big.
Not because we'll be moving … or I'll changing job … but new things will be entering my life.
From my beloved Otis starting proper school – which literally is screwing with my head – to the much-talked-about-but-not-much-actually-done Weigel/Campbell officially doing its thing in addition to the exciting adventures and exploits my wonderfully beautiful family, my bloody amazing friends and fantastic new planning team will get up to that will make me feel even luckier than I do already.
Being back in England has had a much bigger effect on me than I ever imagined it would.
I am grateful for it.
I am grateful for all I have.
I hope this holiday season and 2019 is one that is wonderful for you all too.
See you in a few weeks. [Yeah, don't think you get so lucky to not have me come back]

Freddie And Friends …
May 8, 2018, 6:15 am
Filed under:
A Bit Of Inspiration
,
Advertising
,
Agency Culture
,
America
,
Attitude & Aptitude
,
BBH
,
Brilliant Marketing Ideas In History
,
Comment
,
Communication Strategy
,
Creative Brief
,
Creative Development
,
Creativity
,
Culture
,
Cynic
,
Din Tai Fung
,
Experience
,
Family
,
Food For Thought
,
Freddie
,
Honesty
,
Innovation
,
Insight
,
Management
,
Marketing
,
Perspective
,
Relevance
,
Research
,
Resonance
,
Standards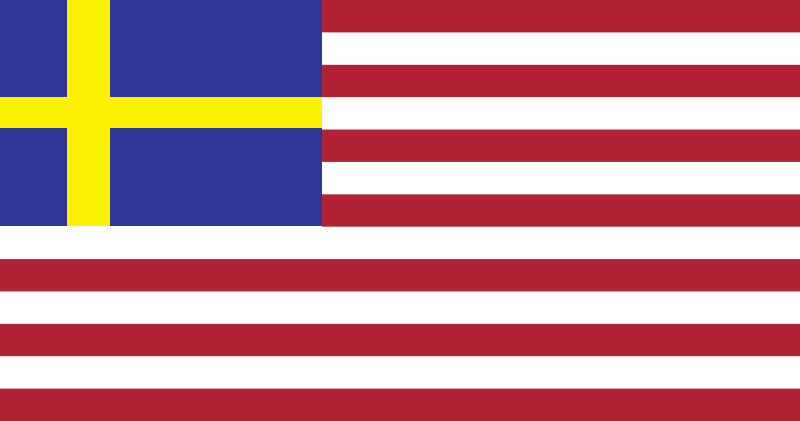 Many years ago I worked with a Swedish planner called Fredrik Sarnblad.
I loved him.
I loved him for many reasons …
His brain.
His humour.
His creativity.
His friendship.
His unsatisfiable appetite.
We went through all manner of trials and tribulations together … from highs of convincing work to send us to Bali for a week so we could work on the SONY pitch strategy in peace [which, thank god, we won] to lows of being in Thailand with a client who spent all their time trying to undermine us in front of their colleagues. [which we, read: me, didn't react to very well]
And while we've not worked together for over 11 years, Freddie was always more than an ex-colleague, but a real friend … exemplified by the fact that when we saw each other in Boston a few weeks ago – after almost 6 years apart – it was like nothing had changed.
My relationship with Freddie is different to that of many of my other friends.
One of those reasons is I've never made a highly inappropriate blog about the way they dress.
The other is that I can have really personal and emotional conversations about life with him.
That's not to say I can't with my other mates, it's just I rarely do … but with Freddie, we always did and do. Talking about subject many people find uncomfortable but are true for all of us.
The reason this can happen is that Freddie is both self aware and in touch with who he is.
He doesn't shy away from the big conversations because he knows that's where life resides … the real stuff, not the things we use to distract us from dealing with the real stuff.
One of the things we talked about recently was happiness.
Initially it was in the context of family but it quickly evolved to the job we are paid to do.
Creativity.
We talked about what makes us happy, what frustrates us and what we can do to make things better … more fun … more interesting and exciting. We even talked about how we can work together again.
Well that conversation must have had a real impact on Freddie because weeks later, he quit his job and started his own agency.
To be honest, I think that's a bit extreme … all he had to do was say he didn't want to work with me again … but I'm super happy and excited for him.
I've written many times why everyone should experience starting their own business, but in Freddie's case it's a little different.
Don't get me wrong, it will be amazing for him – but the real value will come from the companies that use him because he'll not only make them better, he'll make them discover what they are capable of being.
So congratulations my dear Freddie, I look forward to one day being one of your shitkickers …
Knock them dead …
You can find out what he's doing and how he's doing it here.
Forewarned Is Forearmed…
February 1, 2018, 6:15 am
Filed under:
A Bit Of Inspiration
,
Advertising
,
Agency Culture
,
Attitude & Aptitude
,
Communication Strategy
,
Confidence
,
Creativity
,
Culture
,
Cynic
,
Differentiation
,
Egovertising
,
Insight
,
Marketing
Just before we started cynic, we got our hands on as many agencies creds decks as we could get. The point was we wanted to see how our 'competition' were positioning themselves so we could both learn about who they were and ensure what we did was not going to mimic anything that had already said or done.
We needn't of worried.
The reality was the vast majority of agency creds all said the same thing.
Literally … the same thing.
Bar the logo in the bottom left/right hand corner and the case studies they showed, they all talked about how many offices they had, how many people they employed, their propriety tools, their effectiveness [which often was very questionable] and their management team.
And it went on.
And on and on and on …
Excessively long, contrived, mundane, corporate monotone, egotism aside … what shocked us most was how few talked about the value they placed on the quality of the work and their philosophy behind what made good work happen.
So when we came to creating our creds, the first page anyone saw was the image at the top of this post.
[For the record, it wasn't that exact image, that's my instagram 'square' pic of the 9 individual pieces of artwork that we had around the office that I only recently got my hands back on. Thanks Billy]
Now I am not denying it was a bit confronting.
And now – with experienced eyes – it smacks of trying a too hard to be noticed and different.
But the purpose of it was three-fold.
1 We wanted to ensure no one could mistake us for anyone else.
2 We wanted to make sure our work always represented our beliefs.
[Because we had read too many creds where the words didn't match the output – indicating they were either delusionists or illusionists]
3 We wanted clients to know the majority of people they wanted to engage with, wanted them to leave them alone.
Part of that was because they had a 'blanket' approach to targeting – despite claiming otherwise.
Part of that was because they had a superficial/egotistical attitude towards why people would care.
Part of that was because they saw work simply as communication rather than building something bigger.
And while cynic has been dead for 8 years, I look at that image and think it's still pretty relevant, which is pretty tragic, especially when you think about all the research, processes and tools adland likes to 'big itself' up about.
And that's why I suggest to anyone looking to change agencies that before you make any decision – you should ask to see their creds.
Of course that shouldn't be the only reason you choose a job, but seeing how they present themselves to others is possibly the quickest way to see what reality is truly like … especially when you filter it through the body of work they actually ended up putting out into the World.