Here We Go …
December 3, 2018, 6:15 am
Filed under:
A Bit Of Inspiration
,
Agency Culture
,
America
,
Anniversary
,
Attitude & Aptitude
,
Comment
,
Creativity
,
Culture
,
Daddyhood
,
Din Tai Fung
,
Friendship
,
Happiness
,
Home
,
Jill
,
London
,
My Fatherhood
,
Otis
,
Paul
,
Queen
,
R/GA
,
Relationships
,
Shelly
So here we are, the last month of 2018, and what a year it has been for me.
Started out in the sunny life that is Los Angeles and end it in the rainy life that is London.
From Deutsch to R/GA.
From Audi's to the Tube.
From LA Din Tai Fung to the new London Din Tai Fung.
[Let's be honest, I'd never of come if they weren't here]
But I'm happy – very happy.
Sure, there's a bunch of things I miss, but apart from the fact many of them will remain in my life for ever, the rest I can look back on as experiences I am fortunate to have had so I'm grateful I got to have them rather than sad I've lost them.
I know, who am I?
But all that is for a an even more boring post sometime in the next few weeks, so I'll end this far-too-positive post with one of my new favorite songs, 'Love Can Only Heal', by Altered Bridge and the Slash band, Myles Kennedy.
I know you will think it's bollocks – but apart from the fact that means you're all a bunch of musical heathens who can't appreciate the brilliance of a melancholy melody that's orchestrated with a slowly building pulse of drama – you're forgetting the alternative would be suggesting you listen to Queen.
Suddenly not so bad it is?
And it gets better … because for reasons that make no sense whatsoever, I'm going to be on my way to the US again by the time you read this. Which means you're free from my blog rubbish till Thursday and given the following week is the final week of blog posts from me for 2018, you are exactly 7 posts away from ending the year on a positive.
If that doesn't make you enjoy today, then nothing will.
Happy Monday.
Freddie And Friends …
May 8, 2018, 6:15 am
Filed under:
A Bit Of Inspiration
,
Advertising
,
Agency Culture
,
America
,
Attitude & Aptitude
,
BBH
,
Brilliant Marketing Ideas In History
,
Comment
,
Communication Strategy
,
Creative Brief
,
Creative Development
,
Creativity
,
Culture
,
Cynic
,
Din Tai Fung
,
Experience
,
Family
,
Food For Thought
,
Freddie
,
Honesty
,
Innovation
,
Insight
,
Management
,
Marketing
,
Perspective
,
Relevance
,
Research
,
Resonance
,
Standards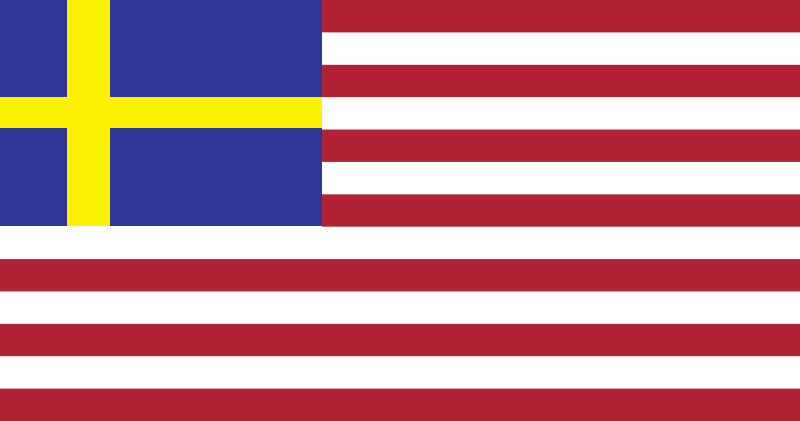 Many years ago I worked with a Swedish planner called Fredrik Sarnblad.
I loved him.
I loved him for many reasons …
His brain.
His humour.
His creativity.
His friendship.
His unsatisfiable appetite.
We went through all manner of trials and tribulations together … from highs of convincing work to send us to Bali for a week so we could work on the SONY pitch strategy in peace [which, thank god, we won] to lows of being in Thailand with a client who spent all their time trying to undermine us in front of their colleagues. [which we, read: me, didn't react to very well]
And while we've not worked together for over 11 years, Freddie was always more than an ex-colleague, but a real friend … exemplified by the fact that when we saw each other in Boston a few weeks ago – after almost 6 years apart – it was like nothing had changed.
My relationship with Freddie is different to that of many of my other friends.
One of those reasons is I've never made a highly inappropriate blog about the way they dress.
The other is that I can have really personal and emotional conversations about life with him.
That's not to say I can't with my other mates, it's just I rarely do … but with Freddie, we always did and do. Talking about subject many people find uncomfortable but are true for all of us.
The reason this can happen is that Freddie is both self aware and in touch with who he is.
He doesn't shy away from the big conversations because he knows that's where life resides … the real stuff, not the things we use to distract us from dealing with the real stuff.
One of the things we talked about recently was happiness.
Initially it was in the context of family but it quickly evolved to the job we are paid to do.
Creativity.
We talked about what makes us happy, what frustrates us and what we can do to make things better … more fun … more interesting and exciting. We even talked about how we can work together again.
Well that conversation must have had a real impact on Freddie because weeks later, he quit his job and started his own agency.
To be honest, I think that's a bit extreme … all he had to do was say he didn't want to work with me again … but I'm super happy and excited for him.
I've written many times why everyone should experience starting their own business, but in Freddie's case it's a little different.
Don't get me wrong, it will be amazing for him – but the real value will come from the companies that use him because he'll not only make them better, he'll make them discover what they are capable of being.
So congratulations my dear Freddie, I look forward to one day being one of your shitkickers …
Knock them dead …
You can find out what he's doing and how he's doing it here.
You Can Tell How Much A Restaurant Cares About Their Customers By The Questions They Ask …
Way back in 2014, I wrote a post about my favourite restaurant in Shanghai – Din Tai Fung – and how their 'comments card' only had a satisfaction scale that went up to good.
In the post I mused why the company might be so stingy with levels of praise customers could bestow on their excellent staff and suggested it was to ensure the company was always in a position of control.
I loved Din Tai Fung.
In fact it was one of the big reasons I was sad to leave China, so you can imagine my happiness when I discovered they had opened a branch 8 miles from where I live.
Din Tai Fung – the American Edition – is very different to the classic Taiwanese offer I enjoyed over 7 glorious years in the Middle Kingdom.
For a start it is trying to look much trendier.
No Taiwanese/Chinese celebrity cartoons on the walls, instead all earthy tones and oversized lampshades.
Then the choice of food is very different and it doesn't seem to have as much attention to detail.
The dumplings texture is not as delicate, the soy sauce isn't as high quality, the ginger looks half dead and the chili sauce is almost sweet.
Then, just as you think they can't screw things up any more, they serve cocktails. COCKTAILS.
And all for a price that is at least double that of China.
But as much as I can just about cope with that [as it still makes me feel happy] I can't cope with this …
Yes, I'm talking about their comment card.
Sure, I know that gives the impression they want to improve – but when you read it, you notice a couple of things.
1. The scale of satisfaction is much, much broader.
2. The range of questions is much more general.
In the Asia version of the comments card, there is a huge emphasis on the quality of the food.
The texture. The flavours. The noodle quality.
Each food type is open for critique whereas the US version is simply summed up as 'food quality'.
Now I get why the US would do that … it's more concise and doesn't ask the customer to judge a bunch of criteria … but the Asian version highlights something else.
Food enjoyment is much more than just taste and presentation.
Consciously or not, people constantly and continually are evaluating their experience, so if you want to show you actually care about their perspective – actually care about improving things – then you have to offer them options in the way they will be considering their food.
And they're right.
I am absolutely the opposite of a foodie snob, but 7 years in China taught me the difference between good dumpling texture and bad.
To simply ask me 'food quality' as a blanket question for the overall experience is simplistic to the extreme.
Which is why the US Din Tai Fung will continue to serve me dumplings that are not as delicate as they should be, offer me soy sauce that isn't as high quality as it should be, ginger that is not as vibrant and fresh as it should be and chili sauce that is far too sweet to complement the food they are serving.
America used to be the blueprint for service.
Asia – or should I say, some elements of Asia – are miles ahead.