Does Colour Theory Reveal Your Insecurity?
October 21, 2020, 7:30 am
Filed under:
Advertising
,
Agency Culture
,
Attitude & Aptitude
,
Audio Visual
,
Authenticity
,
Comment
,
Communication Strategy
,
Creativity
,
Culture
,
Diversity
,
Emotion
,
Empathy
,
Experience
,
Honesty
,
Imagination
,
Insight
,
Marketing
,
Marketing Fail
,
Packaging
,
Pepsi
,
Perspective
,
Positioning
,
Premium
One of the things I have always found fascinating is hearing how agencies explain their work.
It's always so brilliantly detailed.
So articulate and precise.
So different to how any of the work I've been a part of came about.
In my personal experience, the process to the creative work has looked like this …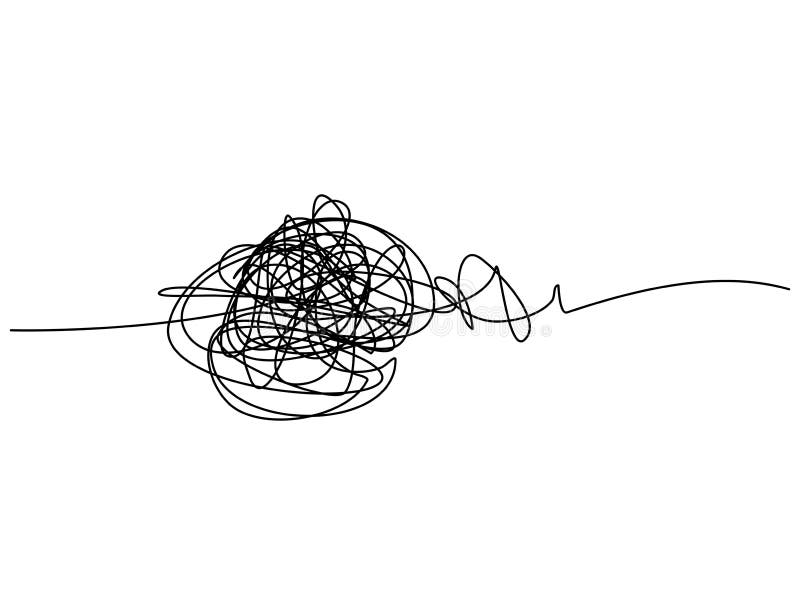 That's right. A bloody mess.
Chaos rather than clarity.
Back and forth rather than a clear line.
Exploration and rabbit holes rather a smooth and efficient act of precision.
Got to be honest, I prefer it that way.
The idea of everything being so pure that you know the answer before you get to the answer scares the hell out of me.
Maybe that's why I like giving creatives the best problem rather than a good solution.
Let them work out a way to solve it rather than expect them to just execute my answers.
The reason I say all this is because I recently saw this colour chart …
Putting aside that some of the brand/colour associations they've suggested make no fucking sense at all [ie: Nike = neutral/calm balance] it is interesting and frightening how much brands align with a colour stereotype.
Or should I say, a suggested colour stereotype.
OK … I'm being a dick, I know there is a lot of research in this field, but that doesn't mean that just because your brand logo is in a character defined colour, you automatically convey that character.
But of course, this is what a branding company would say in their pitch …
"We chose orange as orange is a colour that conveys friendliness and we believe this makes you even more accessible"
But the reality is colour theory is the driving force behind logo colour recommendations, I would say it's because of 2 reasons:
1. It's how the brand wants to be perceived. [Ego]
2. It's to hide how the brand is really perceived. [Fear]
Am I being a prick?
Probably. But as they say in the movie Dangerous Liaisons … people don't answer questions with the truth, they answer questions in ways that protect their truth.
This is why I've always talked about 'dirty little secrets' … because often insights end up being about 'convenient explanations' of actions/behaviours/beliefs whereas the real driving force is something more personal. More conflicting. More interesting.
It's why I find it far more interesting BP are in the green colour – nature, health and growth – than Animal Planet.
It's also why I find BP far more differentiated than the friendly, orange colour of Gulf Petroleum.
Because while colour choice for logo design is important, anyone who tries to claim it defines what the brand is and/or how it is perceived in culture is either a fucking bubble-dwelling idiot, a 'category convention' sheep or someone who believes the Pepsi logo design strategy is up there with Leonardo Da Vinci.
A Picture Paints A Thousand Words …
October 19, 2020, 7:30 am
Filed under:
A Bit Of Inspiration
,
Advertising
,
Agency Culture
,
Attitude & Aptitude
,
Audio Visual
,
Authenticity
,
Comment
,
Communication Strategy
,
Confidence
,
Content
,
Context
,
Creative Development
,
Creativity
,
Culture
,
Differentiation
,
Emotion
,
Empathy
,
Experience
,
Honesty
,
Insight
,
Management
,
Marketing
,
Perspective
,
Planners
,
Planning
,
Point Of View
,
Presenting
,
Relevance
,
Resonance
,
Stubborness
For reasons I am unsure of, I have been asked to do a lot of presentations over the last few weeks.
From the board of directors of the World's most notorious video game company to Silicon Valley VC's to the social platform Trump is petrified of and a whole host in-between … I've been asked for my POV on all manner of things.
The role of technology in sexual education.
How technology can evolve how we tell stories.
Why the best way to be wanted is to be banned.
How experience design is increasingly built on efficiency not emotion.
How to create the environment where the best creative is allowed to be born.
It's been so much fun …
Not just because it made me think about things or that I got to meet a bunch of amazing people, but because I could do the presentation entirely as I felt I wanted to.
It's not that I have felt I couldn't do what I believe was right, but over the last few years, there's been a few people who have tried to convey a 'this is how you should say things' attitude.
Now don't get me wrong, it takes an army to make an argument and you should always be open to other people's thoughts and suggestions … but if you're made responsible for giving the presentation, then you should get the final call on how you express it.
Having people more obsessed with how you're saying things rather than what is being said is pretty depressing, but not as depressing when you realise colleagues can be more of an obstacle to great work than your clients.
When that starts happening, you start questioning things.
Often yourself.
Are you good enough?
Are you worthy enough?
And then, before you know it, you're chipped into complicity by the constant stream of criticism … leaving you with no confidence, no self-belief and not much hope for where you're heading.
I wrote about this a short while ago which is why I want to just reiterate, when you do the presentation you want, the feeling is infectious.
Not just to you, but to who the audience is.
Here's some examples of the pages I've presented in the last few weeks …
And here's the thing, they all went down very well.
Sure, some of them made the audience gulp.
But they also loved it because they knew I was saying was to try and help them win better rather than just kick them in the head.
And that's the key.
Show you really give a shit about them.
However, while some seem to think you do this by pandering to the audience, I believe it is by giving them utter transparency and honesty.
Let's face it, if you're willing to do that to a client at a formal presentation – albeit doing it in a way where they understand why you're doing it – then most of the time they're going to respect you, even if they don't agree with you.
I've had so many clients come to me/us who initially didn't.
Because as my old, brilliant head of NIKE marketing said to me once,
"Middle management want to be told they're right. But senior management want to know how to be better".
Why We Should Be Like The Blues Brothers …
September 24, 2020, 7:00 am
Filed under:
A Bit Of Inspiration
,
Advertising
,
Agency Culture
,
America
,
Attitude & Aptitude
,
Audio Visual
,
Authenticity
,
Business
,
Comment
,
Confidence
,
Content
,
Context
,
Craft
,
Creative Development
,
Creativity
,
Culture
,
Diversity
,
Empathy
,
Entertainment
,
Equality
,
Experience
,
Film
,
Finance
,
Friendship
,
Happiness
,
History
,
Loyalty
,
Management
,
Music
,
Relevance
,
Resonance
Yes, this post really is about the movie The Blues Brothers.
The one where paroled convict Jake — and his blood brother Elwood – set out on a mission from God to save the Catholic orphanage in which they were raised, from foreclosure.
Where to achieve their goal, they not only have to reunite their R&B band and organise a concert so they can try to earn the $5,000 needed to pay the orphanage's tax bill … but also have to navigate around a homicidal mystery woman, a bunch of Neo-Nazis, an entire police department hellbent on stopping them and a Country & Western band.
And yes, I am really saying we should be like them.
However this is not because I am advocating violence against authority [ahem], or even a return to the true definition of rhythm and blues [versus the sanitised version being flogged by record companies left, right and centre] but because of how Dan Aykroyd – the writer and actor of the movie – ensured the creative value of the artists appearing in the film was rewarded rather than exploited.
Music has a long history of exploiting artists.
Where their talent is used to fund the lifestyles of everyone other than themselves.
It's been going on for decades and affected everyone – including those who got to 'the top' like The Beatles and Elvis Presley [there's also a great book on how badly Bros got ripped off, which is worth checking out] … however no group of musicians has been as badly affected as black artists.
From not being paid to not being played … black artists has consistently been exploited and abused by white music industry leaders, from record companies to MTV.
To give you an idea of it, here's a clip of David Bowie challenging MTV about their lack of black artists on the channel …
Bowie, as usual, was right.
Recently I watched a documentary where legendary musician, Herbie Hancock, talked about his iconic Rockit video and how they purposefully created something that didn't really show his face to ensure MTV would play it in heavy rotation.
THIS IS NOT A LONG TIME AGO!!!
And while you may think the music business is now dominated with black artists, the reality is they are still getting screwed by organisations who want to profit from their talent.
Which leads me back to the Blues Brothers.
You see this movie was dominated by African American musicians – and while many studios would try and underpay them by saying the worldwide exposure they'd gain is commercially valuable to them, Dan Aykroyd did something else.
That's right, he let them keep their publishing rights.
Which means every time a song or the movie was played, the artists behind the music would get paid.
Not the studio.
Not the writer.
Not the networks.
But the artists.
What's sick is that 40 years later, this act by Dan Aykroyd and John Belushi is still rare.
Since then, we have consistently seen people of colour have their creativity exploited and profited from by others.
Whether that is through acts of cultural appropriation to corporate intimidation to down right theft.
Frankly, nothing highlights this more than the plight of Dapper Dan and his store in Harlem during the 80's and 90's. Here was an individual who created fashion that changed and impacted culture on an almost unprecedented scale … and yet he faced a constant barrage of abuse, exploitation and theft from organisations who appreciated his talent but just didn't want to pay for it or acknowledge it.
Given black culture is the driving force of almost all youth culture around the World, it is disgusting how little of the money it helps generate ends up in the pockets of the black community … which is why I suggest another way companies can demonstrate their diversity and inclusion ambitions is to follow the approach of the Blues Brothers.
Included.
Represented.
Acknowledged.
Respected.
Paid.
Enabled.
Empowered.