Freddie And Friends …
May 8, 2018, 6:15 am
Filed under:
A Bit Of Inspiration
,
Advertising
,
Agency Culture
,
America
,
Attitude & Aptitude
,
BBH
,
Brilliant Marketing Ideas In History
,
Comment
,
Communication Strategy
,
Creative Brief
,
Creative Development
,
Creativity
,
Culture
,
Cynic
,
Din Tai Fung
,
Experience
,
Family
,
Food For Thought
,
Freddie
,
Honesty
,
Innovation
,
Insight
,
Management
,
Marketing
,
Perspective
,
Relevance
,
Research
,
Resonance
,
Standards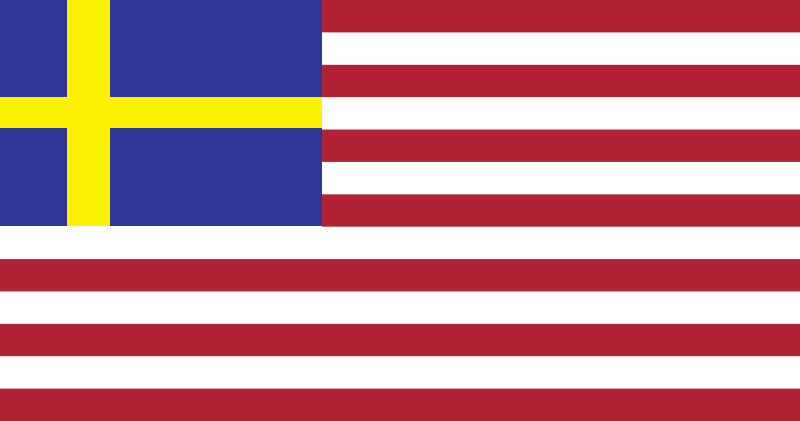 Many years ago I worked with a Swedish planner called Fredrik Sarnblad.
I loved him.
I loved him for many reasons …
His brain.
His humour.
His creativity.
His friendship.
His unsatisfiable appetite.
We went through all manner of trials and tribulations together … from highs of convincing work to send us to Bali for a week so we could work on the SONY pitch strategy in peace [which, thank god, we won] to lows of being in Thailand with a client who spent all their time trying to undermine us in front of their colleagues. [which we, read: me, didn't react to very well]
And while we've not worked together for over 11 years, Freddie was always more than an ex-colleague, but a real friend … exemplified by the fact that when we saw each other in Boston a few weeks ago – after almost 6 years apart – it was like nothing had changed.
My relationship with Freddie is different to that of many of my other friends.
One of those reasons is I've never made a highly inappropriate blog about the way they dress.
The other is that I can have really personal and emotional conversations about life with him.
That's not to say I can't with my other mates, it's just I rarely do … but with Freddie, we always did and do. Talking about subject many people find uncomfortable but are true for all of us.
The reason this can happen is that Freddie is both self aware and in touch with who he is.
He doesn't shy away from the big conversations because he knows that's where life resides … the real stuff, not the things we use to distract us from dealing with the real stuff.
One of the things we talked about recently was happiness.
Initially it was in the context of family but it quickly evolved to the job we are paid to do.
Creativity.
We talked about what makes us happy, what frustrates us and what we can do to make things better … more fun … more interesting and exciting. We even talked about how we can work together again.
Well that conversation must have had a real impact on Freddie because weeks later, he quit his job and started his own agency.
To be honest, I think that's a bit extreme … all he had to do was say he didn't want to work with me again … but I'm super happy and excited for him.
I've written many times why everyone should experience starting their own business, but in Freddie's case it's a little different.
Don't get me wrong, it will be amazing for him – but the real value will come from the companies that use him because he'll not only make them better, he'll make them discover what they are capable of being.
So congratulations my dear Freddie, I look forward to one day being one of your shitkickers …
Knock them dead …
You can find out what he's doing and how he's doing it here.
It's Monday. I'm Back. This Blog Has Recommenced.
If you look at the title of this blog post, you know it's the perfect storm of hell.
Sorry.
But you did have 2ish weeks of freedom, so what do you expect.
But I'm not a total animal, so I'll ease you back into the hell that is this blog with this …
Yes, it's a photo of me and Fredrick.
Yes, it's when we got together in Boston a few weeks ago.
Yes, I'm wearing a crappy t-shirt with a cassette labelled 'Metal' on it.
No, he hasn't changed a bit.
No, it doesn't really ease you back into the hell of this blog, but I don't care, as seeing him after almost 6 years was one of the highlights of this year, even if we're still in the first half of it.
Expect even worse blog violation tomorrow. Happy Monday.
Let's See If Absence Really Makes The Heart Grow Fonder …
So by the time you read this, I'll be in Boston.
Snowy Boston.
Snowy and bloody freezing Boston.
While I'm here for a meeting, the best bit is I'm going to see the absolutely wonderful Freddie Sarnblad.
I've not seen this man for 5 and a half years, and while he probably wishes it was a lot longer, seeing him is going to make Boston's harsh weather seem like LA.
There's some people you work with where you just connect on a deeper level.
Where close colleagues become real friends.
And that's what he is to me, even if there has been years between our times together.
One of the best things about having lived in multiple countries is the fact you meet people you might otherwise never meet. And when you meet those folks in countries like Singapore – a place that is very transient for foreigners – it means you often meet up in totally different places than where you started.
I think that's an amazing gift.
Something that lets you feel connected to the World in ways few ever truly get to realise, let alone appreciate.
Which is why these next couple of days are very precious for me, even if the weather looks like it's straight out the movie, 'The Day After Tomorrow'.
So because of all this, you get a couple of days off from reading my rubbish.
Enjoy it, because it will be back … unless Freddie still hasn't forgiven me for this.