Till Next Year …
December 14, 2018, 6:15 am
Filed under:
A Bit Of Inspiration
,
Advertising
,
Agency Culture
,
America
,
Anniversary
,
Attitude & Aptitude
,
Authenticity
,
Comment
,
Creativity
,
Culture
,
Cynic
,
Dad
,
Daddyhood
,
Deutsch
,
Differentiation
,
Emotion
,
Empathy
,
End of Year
,
England
,
Family
,
Fatherhood
,
Friendship
,
Goodbye America
,
Goodbye China
,
Grand announcements
,
Happiness
,
Hello America
,
Holiday
,
Home
,
Innocence
,
Insight
,
Jill
,
LaLaLand
,
London
,
Love
,
Martin Weigel
,
Mum
,
Mum & Dad
,
My Fatherhood
,
Otis
,
Parents
,
Paul
,
Planners
,
Planning
,
R/GA
,
Relationships
,
Rosie
,
Sentimentality
,
WeigelCampbell
,
Wieden+Kennedy
So this is the final post of the year.
It's been a big year for me and the family.
Then again, it was a big year for the family last year too.
However, whereas 2017 saw us leave Shanghai and Wieden+Kennedy – something that was truly emotional for all of us – 2018 has seen us go from sunny LA, working at Deutsch, living in a house by the beach and driving a custom made Audi to being citizens of cold and rainy London, living in a much smaller house in Fulham, working at R/GA [with some sprinkles of Metallica madness in-between] and traveling by tube to and from everywhere.
And we haven't been this happy in ages.
Don't get me wrong, there are things we definitely miss from our life in the US – people, the weather, Otis' school, free soda refills and bacon mainly – but this move was right for us for a whole host of reasons, personal and professional, and we enter 2019 with the full expectation we'll still be here when 2020 comes around.
I hope.
It's funny, when I read the final post I wrote for last year, it is apparent that change was in our minds. We didn't think that openly, but it seems it was there.
Of course, moving to a country and then leaving in just over a year is not the best thing.
It's financial stupidity for one.
But these things happen and we are very happy for the amazing experience, though I must admit I'm even happier my wife, son and cat are still talking to me.
Fools.
But while our environment has changed, some things have stayed exactly the same.
Your ability to trash everything I write on here, for one.
And to you all, I say a huge thank you.
Sure, being told I'm a bad dressing, musically ignorant, gadget tosser every-single-day can get a bit tiring, but I wouldn't have it any other way.
Because amongst the insults, there's often pearls of gold in there.
Stuff that makes me think about things a different way.
Stuff that influences how I think about things I never thought about.
Stuff that just keeps me on my toes and interested about stuff.
And I love it.
I love that people come here and share a bit of their time and opinion with me.
Yes, I appreciate moving to the UK and still posting at 6am is screwing up the flow of the comments given the East Coast of America is asleep and can't insult/join-in until much later … but the fact so many people still write makes me feel very fortunate.
While I have loved the ability to move countries and cultures so many times – and hope to continue doing it, just not for a bit – the reality is that is makes your friendship network difficult.
Don't get me wrong, I'm very fortunate we have technology to keep me in touch with the wonderful people I've met in every country we've lived [whether they like it or not] and this year I got to catch up with people I've not seen in years – from Freddie to Paula – but there is something about having a level of constancy that makes you feel settled.
Bizarrely, this blog has provided me with a bit of that.
Even with people I have still yet to meet.
[Though I met Marcus and Neil Perkin this year and that made me so happy]
While I would never suggest I am your friend, you have been to me – in many ways and at many times, both at moments of darkness and happiness – and I want to take this opportunity to say thank you.
To all of you.
Even you Andy.
When I started this blog way back in May 2006, I never expected anyone to read it, let alone comment so the fact some of you still are – regardless that many Police officers would call it abuse – I'm grateful.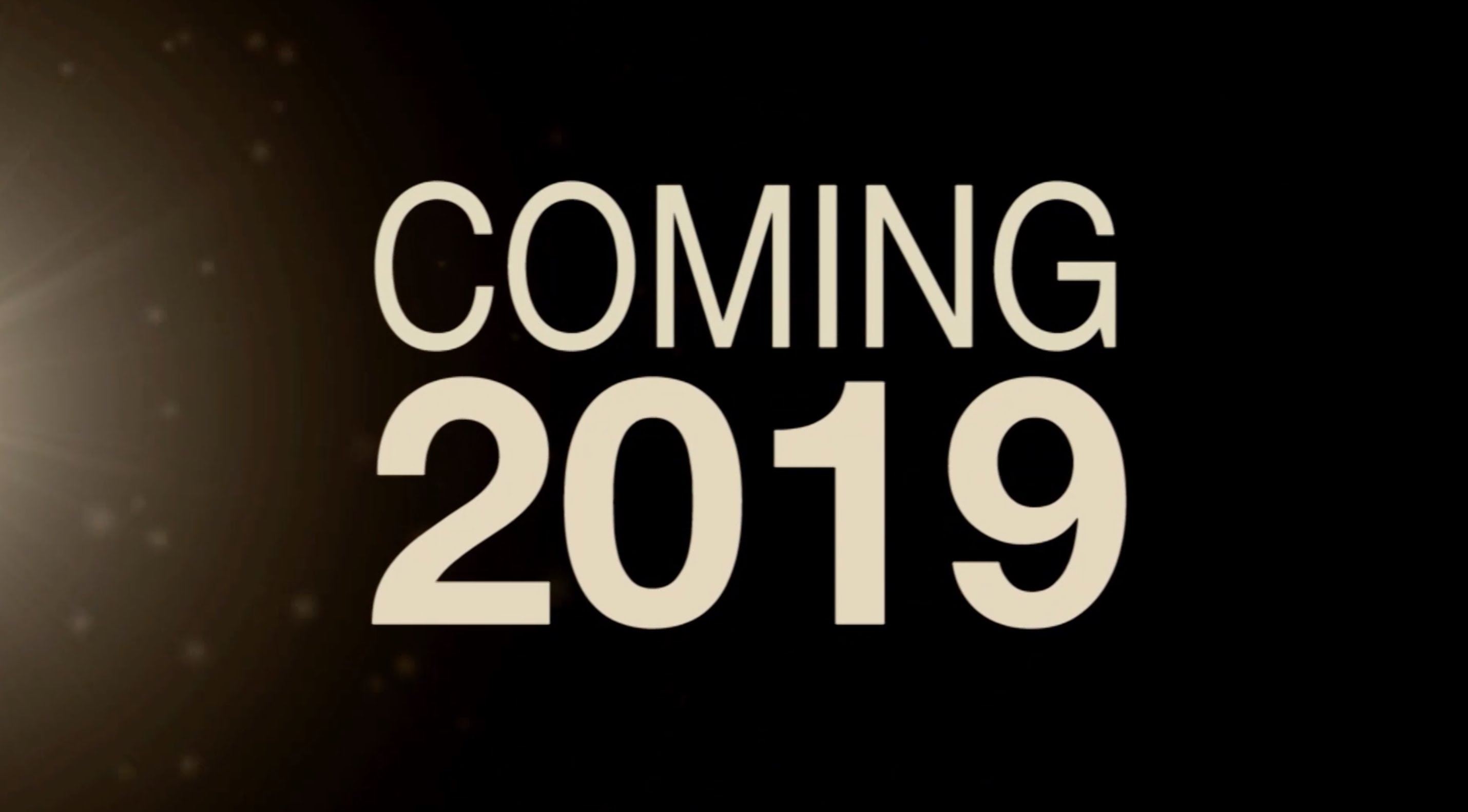 I'm excited about next year.
It will be big.
Not because we'll be moving … or I'll changing job … but new things will be entering my life.
From my beloved Otis starting proper school – which literally is screwing with my head – to the much-talked-about-but-not-much-actually-done Weigel/Campbell officially doing its thing in addition to the exciting adventures and exploits my wonderfully beautiful family, my bloody amazing friends and fantastic new planning team will get up to that will make me feel even luckier than I do already.
Being back in England has had a much bigger effect on me than I ever imagined it would.
I am grateful for it.
I am grateful for all I have.
I hope this holiday season and 2019 is one that is wonderful for you all too.
See you in a few weeks. [Yeah, don't think you get so lucky to not have me come back]

Here We Go …
December 3, 2018, 6:15 am
Filed under:
A Bit Of Inspiration
,
Agency Culture
,
America
,
Anniversary
,
Attitude & Aptitude
,
Comment
,
Creativity
,
Culture
,
Daddyhood
,
Din Tai Fung
,
Friendship
,
Happiness
,
Home
,
Jill
,
London
,
My Fatherhood
,
Otis
,
Paul
,
Queen
,
R/GA
,
Relationships
,
Shelly
So here we are, the last month of 2018, and what a year it has been for me.
Started out in the sunny life that is Los Angeles and end it in the rainy life that is London.
From Deutsch to R/GA.
From Audi's to the Tube.
From LA Din Tai Fung to the new London Din Tai Fung.
[Let's be honest, I'd never of come if they weren't here]
But I'm happy – very happy.
Sure, there's a bunch of things I miss, but apart from the fact many of them will remain in my life for ever, the rest I can look back on as experiences I am fortunate to have had so I'm grateful I got to have them rather than sad I've lost them.
I know, who am I?
But all that is for a an even more boring post sometime in the next few weeks, so I'll end this far-too-positive post with one of my new favorite songs, 'Love Can Only Heal', by Altered Bridge and the Slash band, Myles Kennedy.
I know you will think it's bollocks – but apart from the fact that means you're all a bunch of musical heathens who can't appreciate the brilliance of a melancholy melody that's orchestrated with a slowly building pulse of drama – you're forgetting the alternative would be suggesting you listen to Queen.
Suddenly not so bad it is?
And it gets better … because for reasons that make no sense whatsoever, I'm going to be on my way to the US again by the time you read this. Which means you're free from my blog rubbish till Thursday and given the following week is the final week of blog posts from me for 2018, you are exactly 7 posts away from ending the year on a positive.
If that doesn't make you enjoy today, then nothing will.
Happy Monday.
Nature Still Has It …
November 20, 2018, 6:15 am
Filed under:
A Bit Of Inspiration
,
Attitude & Aptitude
,
Authenticity
,
Childhood
,
Comment
,
Family
,
Fatherhood
,
Happiness
,
Innocence
,
Jill
,
London
,
My Fatherhood
,
Otis
So we swapped living next to the beach in LA to living next to a park in London … and because of that, we spend a huge amount of our time there … hanging out while he goes off to explore.
Watching him is awesome.
The way he throws his entire energy and enthusiasm into everything.
From the swings and slides to the way he interacts with the other kids … bonding over nothing but the fact they're around the same age and want to play.
Recently I caught him at the top of the slide with a couple of kids he had just met.
They weren't talking.
They were just staring.
At a leaf …
Sure it didn't last a long time, but for a moment, that single leaf held the attention and wonder of 3 kids …studying its shape, it's colour and guessing which tree it had fallen from.
No electronics.
No lights.
No sounds.
Just nature showing she still has it … exemplified by Otis looking at it like I look at gadgets.
Long may that continue.
Thank you park.