Till Next Year …
December 14, 2018, 6:15 am
Filed under:
A Bit Of Inspiration
,
Advertising
,
Agency Culture
,
America
,
Anniversary
,
Attitude & Aptitude
,
Authenticity
,
Comment
,
Creativity
,
Culture
,
Cynic
,
Dad
,
Daddyhood
,
Deutsch
,
Differentiation
,
Emotion
,
Empathy
,
End of Year
,
England
,
Family
,
Fatherhood
,
Friendship
,
Goodbye America
,
Goodbye China
,
Grand announcements
,
Happiness
,
Hello America
,
Holiday
,
Home
,
Innocence
,
Insight
,
Jill
,
LaLaLand
,
London
,
Love
,
Martin Weigel
,
Mum
,
Mum & Dad
,
My Fatherhood
,
Otis
,
Parents
,
Paul
,
Planners
,
Planning
,
R/GA
,
Relationships
,
Rosie
,
Sentimentality
,
WeigelCampbell
,
Wieden+Kennedy
So this is the final post of the year.
It's been a big year for me and the family.
Then again, it was a big year for the family last year too.
However, whereas 2017 saw us leave Shanghai and Wieden+Kennedy – something that was truly emotional for all of us – 2018 has seen us go from sunny LA, working at Deutsch, living in a house by the beach and driving a custom made Audi to being citizens of cold and rainy London, living in a much smaller house in Fulham, working at R/GA [with some sprinkles of Metallica madness in-between] and traveling by tube to and from everywhere.
And we haven't been this happy in ages.
Don't get me wrong, there are things we definitely miss from our life in the US – people, the weather, Otis' school, free soda refills and bacon mainly – but this move was right for us for a whole host of reasons, personal and professional, and we enter 2019 with the full expectation we'll still be here when 2020 comes around.
I hope.
It's funny, when I read the final post I wrote for last year, it is apparent that change was in our minds. We didn't think that openly, but it seems it was there.
Of course, moving to a country and then leaving in just over a year is not the best thing.
It's financial stupidity for one.
But these things happen and we are very happy for the amazing experience, though I must admit I'm even happier my wife, son and cat are still talking to me.
Fools.
But while our environment has changed, some things have stayed exactly the same.
Your ability to trash everything I write on here, for one.
And to you all, I say a huge thank you.
Sure, being told I'm a bad dressing, musically ignorant, gadget tosser every-single-day can get a bit tiring, but I wouldn't have it any other way.
Because amongst the insults, there's often pearls of gold in there.
Stuff that makes me think about things a different way.
Stuff that influences how I think about things I never thought about.
Stuff that just keeps me on my toes and interested about stuff.
And I love it.
I love that people come here and share a bit of their time and opinion with me.
Yes, I appreciate moving to the UK and still posting at 6am is screwing up the flow of the comments given the East Coast of America is asleep and can't insult/join-in until much later … but the fact so many people still write makes me feel very fortunate.
While I have loved the ability to move countries and cultures so many times – and hope to continue doing it, just not for a bit – the reality is that is makes your friendship network difficult.
Don't get me wrong, I'm very fortunate we have technology to keep me in touch with the wonderful people I've met in every country we've lived [whether they like it or not] and this year I got to catch up with people I've not seen in years – from Freddie to Paula – but there is something about having a level of constancy that makes you feel settled.
Bizarrely, this blog has provided me with a bit of that.
Even with people I have still yet to meet.
[Though I met Marcus and Neil Perkin this year and that made me so happy]
While I would never suggest I am your friend, you have been to me – in many ways and at many times, both at moments of darkness and happiness – and I want to take this opportunity to say thank you.
To all of you.
Even you Andy.
When I started this blog way back in May 2006, I never expected anyone to read it, let alone comment so the fact some of you still are – regardless that many Police officers would call it abuse – I'm grateful.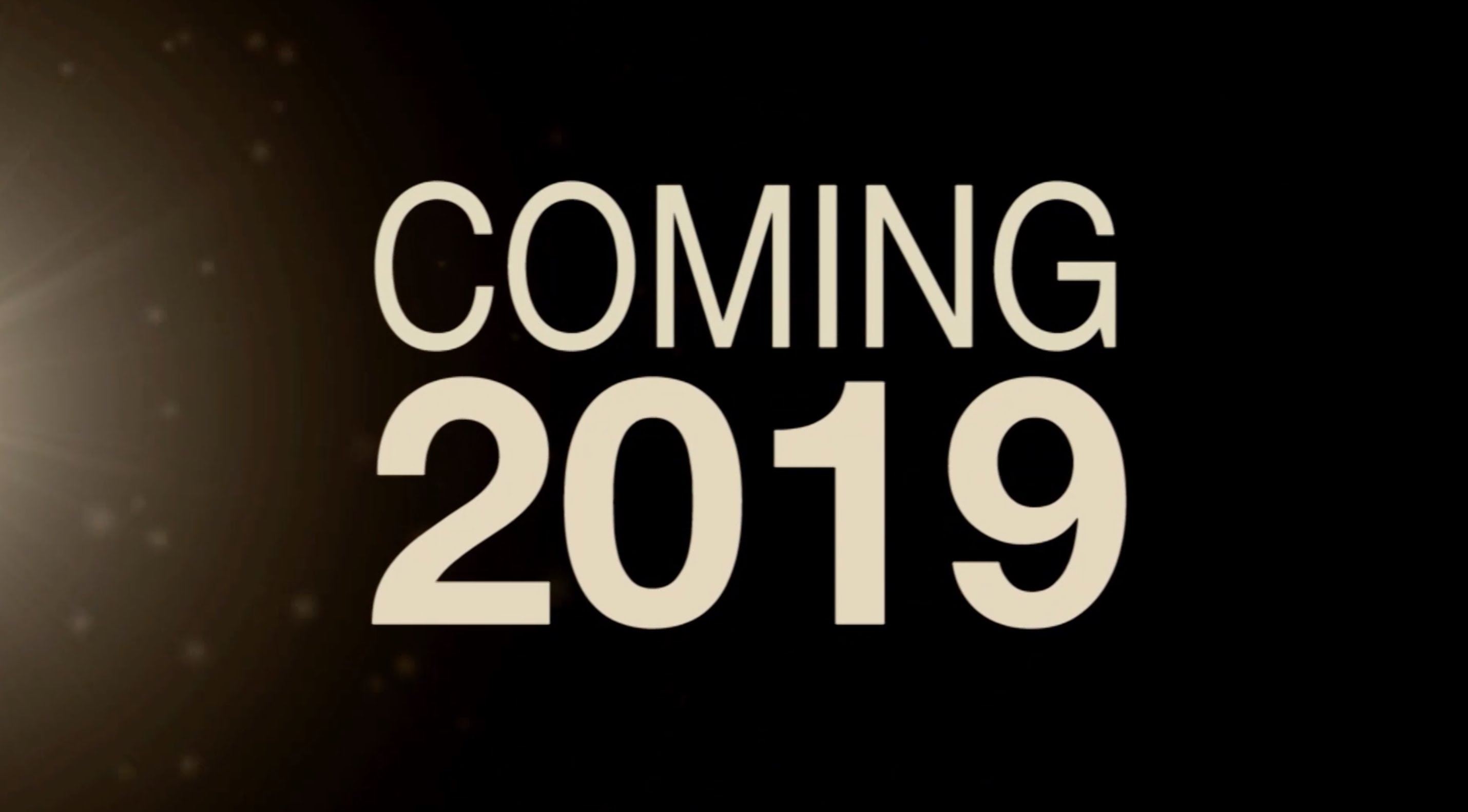 I'm excited about next year.
It will be big.
Not because we'll be moving … or I'll changing job … but new things will be entering my life.
From my beloved Otis starting proper school – which literally is screwing with my head – to the much-talked-about-but-not-much-actually-done Weigel/Campbell officially doing its thing in addition to the exciting adventures and exploits my wonderfully beautiful family, my bloody amazing friends and fantastic new planning team will get up to that will make me feel even luckier than I do already.
Being back in England has had a much bigger effect on me than I ever imagined it would.
I am grateful for it.
I am grateful for all I have.
I hope this holiday season and 2019 is one that is wonderful for you all too.
See you in a few weeks. [Yeah, don't think you get so lucky to not have me come back]

Weigel And Me …
June 6, 2018, 6:15 am
Filed under:
A Bit Of Inspiration
,
Advertising
,
Advertising [Planning] School On The Web
,
Agency Culture
,
Attitude & Aptitude
,
Communication Strategy
,
Creative Brief
,
Creative Development
,
Creativity
,
Culture
,
Emotion
,
Empathy
,
Entertainment
,
Friendship
,
Honesty
,
Innocence
,
Innovation
,
Insight
,
Internet
,
Marketing
,
Martin Weigel
,
Perspective
,
Planners
,
Planners Making A Complete Tit Of Themselves And Bless
,
Planning
,
Point Of View
,
Positioning
,
Presenting
,
Relevance
,
Resonance
,
WeigelCampbell
As some of you know, I trained to be a teacher.
Admittedly it took me 5 years to qualify instead of 2, but my plan was that I would eventually leave this industry and become a teacher in the areas of creativity and innovation.
Then I started, and ran, The Kennedy's, Wieden's creative talent incubator and it all changed.
Not because I discovered I didn't love teaching – quite the opposite – but that I love doing it through chaos, not order.
Now given most teaching jobs prefer the latter more than the former, that put me in a bit of a predicament … carry on with my plan and risk not enjoying myself or find another outlet.
Well, the reality is I'm a long way off leaving this industry, but if I am going to teach, I need to do it on my terms, not an education boards … especially as more and more teachers are being graded by their students which has to be one of the most stupid things I've ever heard.
So why am I writing this?
Well I've been thinking about this for quite a while and thanks to the experience I've had with the Advertising Planning School on the Web [APSOTW] and HOALA, I realized one area I like helping people learn, is advertising strategy.
Now I know what some of you are thinking, "the last thing Campbell needs to teach is ad strategy" and you're right, that's why I've somehow managed to convince the best advertising strategist in the World to do it with me.
Yes, that's right … the majestical Professor, Mr Martin Weigel.
Now Mr Weigel's brilliance is well documented – hell, I even wrote a love letter post about him not that long ago – which is why even if you ignore everything I say [which, let's face it, we all know you will] you'll still learn really valuable stuff from it.
I should point out, we're not leaving our jobs* – this is a little side hustle business, where a couple of times a year, we'll turn up in a country to see who is interested in doing a couple of days planning workshop – but it is something we both are very passionate about doing because we both feel there is not enough training going on in the industry these days.
Yes, there are schools of planning and yes, there might be the odd training workshop at an agency, but at a time where more and more brands seem to favour efficiencies and process over creativity and possibilities, we believe strategic radicalism is needed more than ever which is why we want to offer something that will help planners reveal, release and exercise their most dangerous mind.
We're still finalising our first session, but if you want to know more [if only to start pre-seeding it with your bosses, hahaha] then visit here and put your name down so we can send you information when things are finalized or if you want to talk about your organisation's training needs [whether you're on the agency or client side] drop us a note at info@weigelcampbell.com
I'm super excited to be doing this, especially with a man who I bloody love to death, so I hope people/agencies will see the worth in it or our egos are about to get deflated quicker more than one of Jordan's implants.
All this leaves me to say is a big thanks to the wonderful Mercedes – Martin's much, much better half – who ordered us to do this because she thought we'd be good at it, though I have a feeling she talked to Jill and decided this was their way to get us out of their homes.
Now that's the sort of strategy we could all learn from.